FOR BUSY PEOPLE, BUSY MINDS
Reflect . Recalibrate . Recharge . Reset
Bliss Hoi An Beach Resort and Wellness
Hoi An, Quang Nam, Vietnam
Have you been wondering what your purpose could be?
Are you exploring how to move forward in life?
Are you seeking clarity in various aspects of your life?
HUMANS OFTEN HAVE TO HIT THE BOTTOM IN THEIR
BUSYNESS, BEFORE REALISING THEY NEED A PAUSE.
Does this sound like you?
We are going to share with you how Pausing is part of a lifestyle and the gifts it brings can expand and align your mind, body and soul. 
2024 Retreat Theme: 
ALIGNMENT : Life And Love 
The right word maybe effective, but no
word was ever as effective as a rightly timed Pause.
Mark Twain
A pause is self love, a self care space, time, environment to explore, reflect, recalibrate, gain clarity, reset while go nomading within, discovering the gifts a pause can give.
DISCOVER YOUR BLISS IN THE PAUSE
Join us for 5D4N for an unforgettable soul-enriching journey. You will walk away with the tools, reflective pause practices, guidance needed to pause and most of all, a peace of mind.
Here at The Pause Retreat you will start your journey to improve your emotional and mental wellness, personal and spiritual growth, find internal satisfaction and deep connections plus network through sharing stories with others in the same boat.
"Without reflection, we go blindly on our way,
creating more unintended consequences and failing to achieve anything useful."
Margaret J. Wheatley
This retreat is for you if:
You have been feeling

stress

, or burnout
You felt isolated,

disconnected

, stuck
You have been saying, I

need a break

from so much going on, but yet to…
You want to improve your

sleep, vital energy

and motivation
You want to

connect

with your

own intuition

, and inner power
You are seeking

clarity

, creativity and

joy

You want to experience

collective wisdom, inspiration

, and insights
Does this resonate with you?
If yes, then you're going to LOVE The Pause Retreat!
By the oasis infinity pool, facing the oceanic view, making deep connections inside yourself and others under the setting sun and gentle breeze, sipping lemongrass tea….
These specially curated days and nights will be zen-inspiring, filled with expansiveness, soulfulness, heart-opening and above all….Revitalising!
These past few years have been tough on many people because of Covid, remote work, stress build-up, mental health issues on the rise, economic issues, climate change, war…
This Retreat, by the sea, has been inspired by what we see as a need or a gap in human awareness and sustainability, understanding of their well-being from observing our coaching clients, training in organisations, speaking with our colleagues and reading the research in news cycles.
To swiftly achieve a sense of calm, clarity, and connection and address this gap, there's no better ally than Nature itself – whether it's the serenity of water, the embrace of forests, the tranquility of deserts, or the nurturing ambiance of gardens. Nature serves as the ultimate healer, equalizer, mentor, and guide.
That's why we are dedicated to offering you the gift of Pause in a captivating coastal setting – a place where the soothing influence of the sea can work its magic.
GIFTS OF PAUSING – YOUR TAKEAWAYS
Be more

refreshed, calm

and

happier

Series of multi-faceted sustainable micro and macro

pause practices

and techniques
Create more awareness,

clarity

and

confidence

Learning

6 nomadic sense principles

: stillness, alertness, curiosity, listening, observing and intuition
Improve

emotional

and

mental wellbeing

and overall holistic health

Pause Planning

and rebuild new habits that

support your energy

Renewing your

relationship

with nature's wonder and a like-minded community
Opening you to

expanded creativity

, strategic thinking,

cognitive flexibility

, solution-making
10 Bite-sized Pause Classes
5 incredible days together of collective wisdom, insights and deep connections
4 night accommodation at the sustainability focused Bliss Hoi An Beach Resort (yes ultra-king size bed)
4 delicious breakfasts, 4 healthy plant-based lunches and 4 mouth-watering specially curated dinners
Tea break snacks and refreshments daily
Special afternoon Tea
Welcome drink + fruit plate upon arrival
Spa Treatment Offers
Preferential rate for extended stay
Complimentary use of WIFI, Gym, swimming pool, sauna & steam bath, bicycle
Pre-retreat meet-up and preparation
For Retreat Package Prices scroll further down.
Here are other activities included in your 5-day stay:
A Night out in HOI An

Catching sunrise

while you ground yourself in the sand and gentle warm waters
Green Beach Cleaning Activity (meditation and fun)
Health scan,

numerology

and

tarot/oracle card

readings
Soothe your senses with

Aromatherapy

Wellness sessions

including yoga, meditation, teachings, sharing, physical activities
COLOURS, FLAVOURS, SPICES
Enjoy flavorsome fresh plant-based healthy cuisine with Vietnamese traditional flavours to western servings.
Your round-trip airfare from home
Return trip private transportation from Danang Airport to resort
Return taxis to other locations outside of planned activities and free time
Other non-included items such as souvenirs, gratuities, personal phone calls, spa services, taxis, laundry
Food & alcohol beyond what's preplanned
Personal, medical or trip cancellation insurance
The days are designed to honour your space to pause and recharge, with specially curated 10 bite-size Pause classes, in order to, give you the best experience and takeaways.
Fusing modern techniques with ancient nomadic wisdom include healing meditation, journaling, deep breathing, activating intuition, pause planning, guided channeled messages and more.
Our retreat offerings are woven around 3 Pillars of Pause – Light-Minded . 6 Senses . Embodiment.
WHAT TO EXPECT DAY-TO-DAY
You'll find that each day follow a similar flow.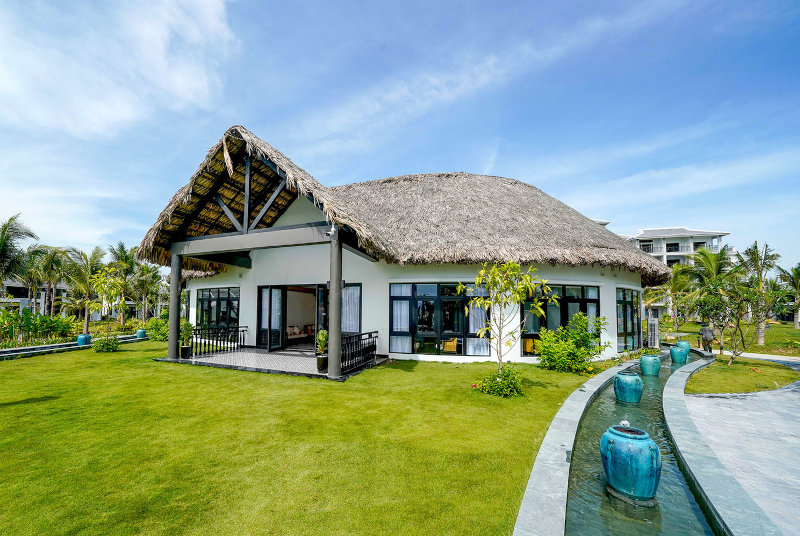 4:00pm – Check-in, Vietnamese Indochina welcome reception
4:00pm – Mini Wellness Sessions – Oracle Reading, Numerology, Aromatherapy
6:30pm – Welcome dinner & orientation
8.30pm – Free time, bed time
Sunrise wellness session – walking sunrise meditation/yoga
Healthy breakfast
Pause classes, sharing and Pause Time
2 Healthy juice break with refreshments
Plant-based lunch and dinner prepared by Chef

Moomba Under the Stars
Sunrise wellness session – yoga/meditation/beach walk
Healthy breakfast
Pause classes, sharing and Pause Time
Healthy juice break with refreshments
Afternoon tea at Binh Minh Restaurant
Plant-based lunch and dinner prepared by Chef

Kwanzaa evening ceremony
Morning Special: Sunrise wellness session
Healthy breakfast
Pause classes, sharing and Pause Time
2 Healthy juice break with refreshments
Plant-based lunch prepared by Chef
Nightout in Hoi An
Sunrise wellness session – yoga/meditation/beach walk
Healthy breakfast
Pause class
1 Healthy juice break with refreshment
Plant-based lunch prepared by Chef
End of retreat at 2pm.
The retreat starts on 26 February, Monday 4.00pm and & ends on 01 March, Friday 2.00pm.
Previous attendees have highly recommended leaving the day after the event to fully enhance your experience and in securing best available flights.
Please note, all planned activities are completely optional. This is your time to do what feels good to you, and we respect that.
*All activities are subject to change at any time due to weather, availability, or any unforeseen circumstances; adjustments could be made prior to the retreat for optimal enjoyment.
You will fly direct from Singapore to Da Nang International Airport (DAD), estimate 2hr 50 mins. Singaporean travelers do not require a VISA to visit.
Upon arrival, take a car to resort, estimate 50mins to 1 hour. Details of car arrangement/free shuttle will be shared over pre-retreat meeting.
Booking/Cancellation Details
Your retreat booking is considered confirmed at time of booking and payment must be made at the same time in full to hold your space (under certain circumstances we can do a payment plan up to January 25, 2024, after this payment is in full)
If you should cancel by January 20, 2024, a $1000 nonrefundable deposit is withheld, and the remainder of your full payment will be refunded. After January 20, 2024 there are no refunds on any payments made, under any circumstances due to upfront costs we must incur.
We reserve the right to cancel or reschedule the retreat if we do not have the minimum number of participants. Participants will receive a full refund or the opportunity to transfer their registration to the same retreat on another date. We are not responsible for any consequential loss or expenses, including travel and accommodation costs incurred by participants as a result of cancellation. We will give a minimum of two weeks-notice when cancelling an event whenever possible, however, we cannot be held liable when cancellation of an event with less than two weeks-notice becomes necessary due to force majeure.
During this time, you'll meet with Brenda or Kevin. We'll use the time answer any questions you have. Afterward, we'll send you everything you need to reserve for your retreat

We seek to source, to the best of our ability, a resort and other products that holds up a sustainability footprint.
By connecting with and first-hand observing of the resort and other suppliers, and their operating systems, we make our decision and choices. We try to the best of our ability to find the best for you and the planet.
THERE ARE SOME PLACES YOU HAVE TO VISIT TO UNDERSTAND THE MAGIC!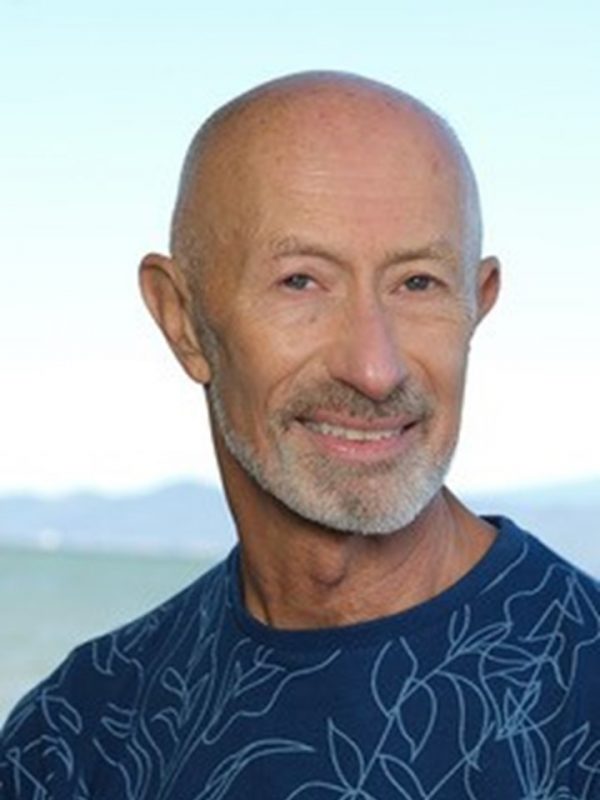 Global Nomad, Leadership Coach, Professional Speaker, Author, Meditation Teacher
In 1995, after having a life-changing work experience, Kevin took an 8-month Pause, reinvented his life, embraced the Pause and became a Global Nomad. He has lived and worked on 4 continents, 15 major cities and visited over 60 countries. His purpose, is to allow his light to ignite the light in others.
For over 40 years, Kevin has choreographed, directed, and guided, world and Olympic figure skating champions; the 1988 Olympic Closing Ceremonies; multi-million-dollar touring figure skating shows (Holiday On Ice); danced the Can-Can at the Moulin Rouge…
Author of the iconic leadership book, The Nomadic Mindset: Never Settle…for Too Long, today he weaves the nomadic wisdom, values, nature and sustainable Pause practices with contemporary leadership. He now shares his approach with global clients like Novartis, Club Med, Givaudan, Mediacorp, the European Union Institutions and Agencies and more.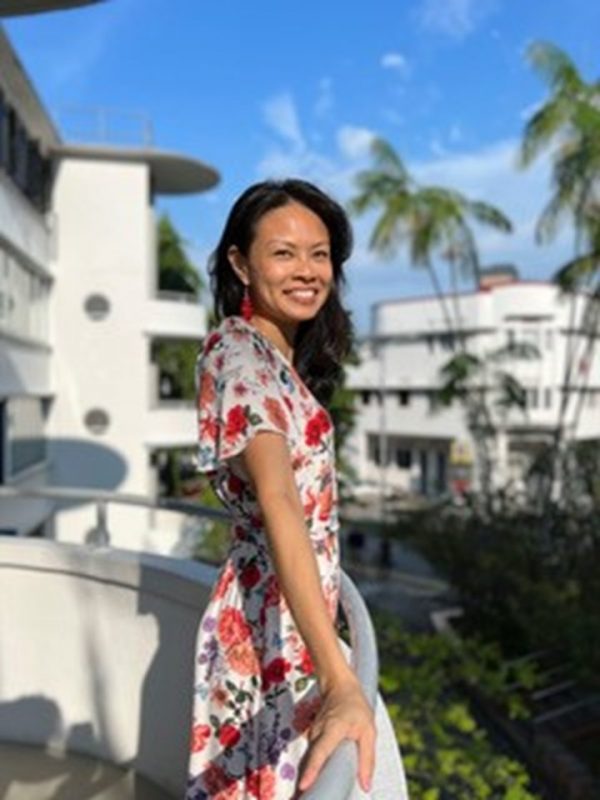 Mental Wellness Coach and Numerologist, Professional Speaker, Trainer, Author
Brenda was cited by Prime Minster of Singapore in National Day Rally 2008 as an exemplary role model. For a decade, she has since helped numerous people through life transitions, and discover their potential. Her work has also been featured across local media such as Straits Times and 938fm.
Author of "Regain Your Power", she shares many important life-changing lessons on empowering oneself and living fully. Brenda has spoken and conducted workshops with global clients such as DBS,  Capella Hotel and Resorts, QatarGas, Great Eastern Assurance to name a few.
As an Author, Mental Wellness Coach and Numerologist, she has trained under many esteemed teachers in energy healing methodologies, tarot and oracle cards, hypnotherapy and has a diploma in decoding dreams, signs and symbols. Currently, she is pursuing her therapist degree. Brenda's clients span across countries such as Australia, America, England, Malaysia and Singapore.
Ready for your Pause Retreat?
Fill up your form and someone from our team will get back to you within 24 hours.
Register here for a further conversation with Brenda or Kevin.
We love it when you put your well-being at the front of the line
Let's Pause Together.
(one of our team will get back to you regards date and time)