Mesmerizing

|

Authentic

|

Inspiring

|

Engaging

|

Refreshing

|

Unique
Spoken and lived on

4 continents

&

12 countries

"At OCBC, we encourage our employees to embody the nomadic mindset championed by Global Nomad and celebrated figure-skater, choreographer, and coach of Olympic figure-skating champions, Kevin Cottam, whose gems of wisdom resonated powerfully with everyone in attendance at The #GrowYourWay Show at our Grow Your Way: Expedition 2023."
Corporate Vision has recently announced the winners of a variety of yearly awards for 2022. Go Nomading Pte Ltd has graciously been awarded the 'Most Innovative Team Leadership Coaching Provider – Singapore'. We are excited by this award and look forward to engaging with Organisations around our latest project 'The Pause Retreat', creating space for building mindful communities of excellence.

"We are migrating. Where we were is not where we are. We are evolving."
Because, as a leadership coach and professional speaker, my passion is to dare your audience to evolve through adopting a Nomadic Mindset.
For over 40 years, I have choreographed, inspired, coached, and guided, world and Olympic figure skating champions and directed the 1988 Olympic Closing Ceremonies. I have acted as a changemaker by sharing my knowledge, methods and models (Nomadic Performance Rewiring) with leaders and organisations like Novartis, Club Med, and Givaudan. Now their executives and teams have a fresh perspective to successfully lead, be resilient in the face of adversity and uncertain times, expand and evolve their mindsets, and create the cultural transformation necessary to tackle the next evolution with courage, confidence, and a commitment to sustainable growth.
How did I discover this wisdom? I researched and spent time in nature with nomadic cultures in Mongolia, Kenya, Morocco, and Namibia while also interviewing over 100 corporate leaders. This is where, I discovered The Nomadic Mindset, the mindset corporate leaders agree is needed most for the next evolution.
You and your team will be transported on a uniquely colourful, story-packed journey, as I share with you learning points from my life experiences integrated with nomadic wisdom highly relevant and necessary for navigating the world's uncertainties.
The fresh behaviours and pro-active adaptive strategies with tools and tips will assist you to change perspective escalating your leadership evolution. You will leave saying, "I want more of that."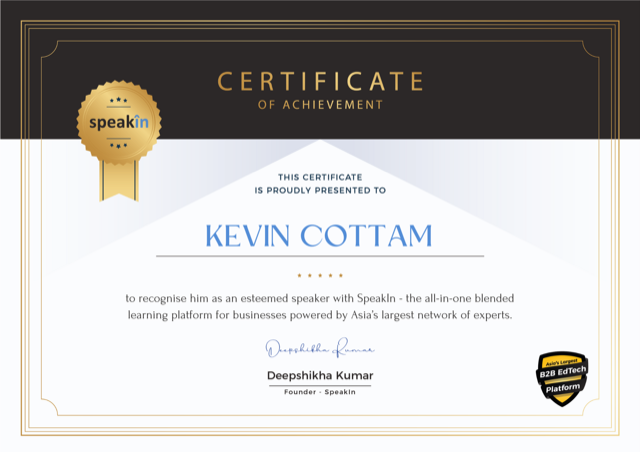 "Kevin is unique. I have met with 100s, no, 1,000s(!), of professional speakers during my 25 years as a professional speaker, and I have met some amazing people and some speakers with amazing messages. But seldom do you get both of these at the same time. In Kevin you do. Not only does he have a stunningly beautiful and important message, and he is also a remarkable human being. I recommend him like I do not recommend many people: from my heart."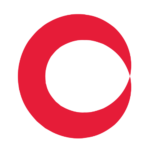 story filled
colourful slides
interactive elements
a physical, mental, spiritual journey
fresh, unique, original content
ideas to leave you more inspired, open, and expansive and ready to Evolve
take-aways for becoming the best you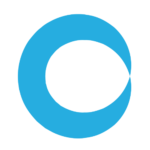 pharmaceutical, health, well-being, renewable energy, mobility
sports, entertainment, and special events
technology, telco
travel and hospitality
digital nomads, entrepreneurs, start-ups
chambers of commerce
public and private sectors, NGOs
education and associations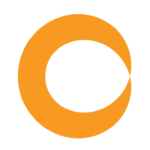 Formats: virtual, live, or hybrid
20-minute TEDx style
45-minute keynote
90-minute interactive keynote
plus, the essential book, The Nomadic Mindset: Never Settle … for Too Long
NOTE: an optional add-on includes a two-hour workshop following the keynote to capture and work on the content.
"The facilitation session I attended was a wonderful self-discovery journey for me!

The experience left me with a deeper appreciation for the power of nomadic mindset in driving progress. I believe that these principles can be applied in various contexts to foster collaboration, problem-solving, and innovation."
"Fantastic and unique experience to have Kevin Cottam come to the Novartis site in Tuas, Singapore, inspiring all of us to search for our own Nomadic Mindset. We all have faced lions in our lives. I am sure we will keep facing more lions. Having the courage to look into the lion's eyes then MoveON by taking the risk to move into the unknown and to migrate—in your mind … this is the best way to start 2021!"
"I learned about the nomadic mindset a year ago when I met Kevin Cottam. In today's world, his message is highly relevant and inspiring. It is a refreshing guide to expand our mindset and developing our leadership."
"Kevin is such an engaging speaker that people enjoy his presentations and learn valuable concepts that they can apply both to their own lives and to their clients. Be prepared for a new perspective that is both simple and profound, and will leave you saying "I want that in MY life"!"
"EGN Singapore (Executive Global Network) today held an engaging event called … "The Nomadic Mindset Unleashed for the 21st C Organisation." Three keys learned from the presentation: 1. remember nomad means, 'The Movement of the Mind,' 2. 'Think Vastly; Act Narrowly' in your life and company, 3. Berber nomads from Morocco in the Sahara Desert say, 'Everything is an opportunity,' even the desert."
"Loved the session! Inspiring sharing from Kevin about the Nomadic Mindset. It was an eye-opening experience to be aware of my own mindset and appreciate how 'stepping in [to]' a new mindset can help me navigate better the complexity of our world, especially during this pandemic situation. I especially resonated with the 'expansiveness' of the mind and looking for 'what does not fit' [so we can] be very sharp in our focus and very decisive in the action we take as a result. I believe all leaders would benefit from developing their Nomadic Mindset to increase agility, flexibility, [and] fluidity in the way they manage their teams and their business. Thank you, Kevin."
"A fantastic way to start a Friday morning. Interactive and engaging session from Kevin Cottam on the Nomadic Mindset. Key takeaways from the session were to have an open mind, focus on the art of the possible, and be forever curious. Kevin explained that to have a Nomadic Mindset is to have "movement of the mind," a great message as we all look for ways to understand and thrive in the current environment."
My Story: Connecting the Dots
I grew up on Lake Cowichan, a majestic, pristine lake bordered by two mountains on the west coast of Canada. Caycuse Camp was a tiny logging camp community of about 400 people at its peak. My journey to Evolution began when it was time for me to go to school and my parents decided it was time to MoveON.
Lived in 12 major cities on 4 continents, visited over 60 countries
Choreographed for 15 World/Olympic figure skating and synchronized swimming champions and medalists
Directed and Choreographed '88 Olympic Closing Ceremonies
Directed and Choreographed multi-million dollar International Figure Skating Shows for Disney on Ice and Holiday on Ice
11 years Coaching leaders at the EU Institutions and Agencies
Danced the CanCan at Le Bal du Moulin Rouge
Award winning short dance filmmaker
Choreographer on 4 Award Winning Figure Skating TV Specials
Support/Sponsor education for Maasai children
Lived and researched with 4 nomadic tribes: Mongolia, Maasai in Kenya, Berbers in Southern Morocco, Bushmen or SAN of the Kalahari
Kevin possesses unparalleled global experience. This global nomad began his life in a logging camp of just 400 people on an isolated lake in Western Canada. His world is shaped by his passion for culture, nature, diversity, and inclusivity as an interconnected world. You will be left with no choice but to take some of this passion with you on your Evolutionary journey.

The Nomadic Mindset: Never Settle…for Too Long