True change come from Leadership Level
Looking at Companies through the Mindset
Debunking 'The Future of Work' and 'Digital Transformation'
Transforming from 20th C Legacy Organisation to 21st C Organisations
Linking the Human Side to Organisational Business Models
Cultural shift to be a Fit Whole Business Model Ecosystem
The Importance of the Nomadic Mindset for this period of grand acceleration.
Companies that flattening and why?
Data Driven
Have you transformed from 20th C to 21st C Business Model
Human capital
Apology:  In my interview I speak about the case study of Nokia.  I used the word Metromedia and what I meant was Multimedia.  My apologies.
CEO PerformanceWorks International Pte Ltd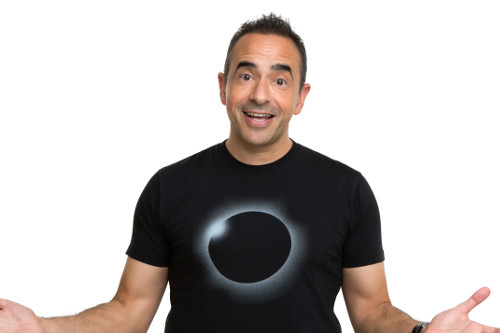 Jeremy Blain is an award-winning Business Leader, Futurist, Leadership Specialist, global change influencer, Author and Conference Speaker.
Jeremy is founder and CEO of PerformanceWorks International (PWI), a new era learning services company specialised in helping organisations, leaders and managers be fit and ready for the future; now.
In this age of disruption and constant change, Leaders need to navigate the future to remain competitive, be innovative and reshape their business in an increasingly digitised world; being clear in terms of strategy and actions for the rest of the organisations. This is at the heart of Performance Works International offering.
Jeremy is a Fellow of The Institute of Directors UK (FIoD), holds a Masters of Management in International Business from the Australian Institute of Business and a BA (hons) from Sheffield University (UK).
Jeremy is also Advisory Board Member of WDHB; one of the world's foremost Industry 4.0 immersive learning experiences companies (leadership expeditions, community events and transformational learning interventions for the disruptive era).
Prior to setting up his own business, Jeremy has been a 10-year Partner at Cegos Group, one of the world's leading professional skills training organisations, with his previous role being Regional Managing Director for Cegos Asia Pacific, spanning India to the Pacific. Prior to Cegos, Jeremy has worked in multiple sales, marketing and operations roles for Procter and Gamble, PepsiCo and as Partner in a point-of-sale software business.
Jeremy is a frequent international conference speaker and media commentator on topics related to the global L&D market. Themes include: the leadership and management challenges for global organisations as they head to the next workplace shift in the 2020s, the integration of emerging and informal learning technologies; the importance of strategy implementation and proving ROI; developing 'core' commercial skills to achieve competitive business advantage; Organisational Culture being at the heart of the next workplace shift; and more.
For more details, debate or discussion, you can find Jeremy on:
LinkedIn | Twitter @learntheplanet
Website: www.performanceworks.global